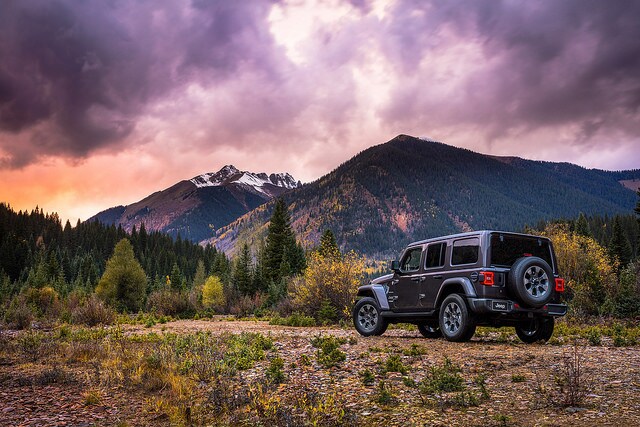 Searching for a new SUV can be challenging, especially with so many of them on the market. Jeep® stands out in the industry as the most-awarded SUV brand ever. Whether you're on the hunt for an off-roading beast or an SUV to drive the kids to practice, Jeep® has something in its lineup to get you there.
A unique brand
Jeep® got its start in military-branded vehicles, building SUVs to send to Vietnam. Now, Jeep® specializes in SUV sales across the world and is the most-awarded SUV brand ever thanks to its dedication to the segment. Owning a Jeep® brings you into a community of brand enthusiasts who hold events all over the country.
Take the fun off-road
If you're interested in straying from the beaten path, Jeep® is the brand to help you do it. With the Wrangler at the front of its lineup, Jeep® has a history of off-roading power. You can even take the doors off the Wrangler for an open-air driving experience. How many other automakers offer that?
A wide selection of utility vehicles
Jeep® truly specializes in sports utility vehicles, putting five of them on the market for the 2019 model year. These include the
·         Jeep® Wrangler, an off-roading dream car and a famous nameplate
·         Jeep® Grand Cherokee, a first-class SUV for families
·         Jeep® Cherokee, a technology-packed option for the modern driver
·         Jeep® Compass, a compact SUV ready for on- and off-road driving
·         Jeep® Renegade, a unique design for an outgoing driver
No matter which Jeep® vehicle you choose, you'll be part of a brand that promotes community and channeling your inner adventurer.
Interested in finding a Jeep® that works for your lifestyle? Test drive any of these great options at Bert Ogden Chrysler Dodge Jeep® Ram.